What are the Fall Leadership Labs?
Wisconsin FBLA's Fall Leadership labs are a fun and affordable event featuring special presentations and workshops that focus on leadership skills to get your chapter pumped and ready for the new year! If you are interested in getting more involved with FBLA then please join us!
FBLA Membership is recommended, but not required to attend the labs.
Why you should go
Connect with other FBLA members from your region -- High School and Middle Level students are encouraged to attend!

Learn leadership skills from members of your State Officer Team and special guest speaker.

Experience FBLA with programming specially crafted for first-year FBLA members and students with future leadership potential.

Grow through Adviser/Teacher Professional Development.  This will be held during breakout sessions to connect faculty advisers with faculty leaders associated with our state executive board to learn more about FBLA topics specific to the upcoming school year; discuss regional and state education initiatives with support from the Wisconsin Educators of Business and Information Technology (WEBIT) professional association; and to network with Wisconsin FBLA-PBL Foundation, Inc representative(s) to connect with initiatives to support your local chapter.
At check-in, students will be assigned to different sectionals -- that way almost all chapters are represented at each breakout session and members can network with other chapters.  Students are encouraged to bring additional cash to purchase a Wisconsin FBLA Trading Pin for $1 each and provide a donation during our Miracle Moment to support the March of Dimes.
Scholarships Available!
Conference scholarship funds are available from the Wisconsin FBLA-PBL Foundation to help offset registration costs for economically disadvantaged members. School officials may complete the WI FBLA Foundation Conference Registration Credit form.
Program & Schedule
Whitewater and Menomonie Schedule:
8:30 AM - Registration
9:00 AM - Opening Session
10:00 - 10:40 AM - Session 1
10:45 - 11:25 AM - Session 2
11:30 AM - 12:15 PM - Lunch
1:05 - 1:45 PM - Session 3
1:50 - 2:30 PM - Closing Session
2:30 PM - Dismissal
De Pere Schedule:
8:30 - 8:55 AM - Check-in/Registration
9:00 - 9:55 AM - Opening Session
10:00 - 10:55 AM - Session 1
11:00 - 11:55 AM - Session 2
12:00 - 12:55 PM - Lunch
1:00 - 1:55 PM - Session 3
2:00 - 2:30 Closing Session
Monday, October 4 in De Pere sponsored by the St. Norbert Phi Beta Lambda (PBL) chapter at St. Norbert College with officers State President Ethan Armstrong,State VP Justin Mildebrandt, State Reporter Haylee Mueller, and Region 3 VP Colton Westby.
Tuesday, October 5 in Menomonie sponsored by the UW-Stout Marketing Business Education Association student organization & the Marketing and Business Education Program at UW-Stout Student Center with officers State Parliamentarian Henry Pike, Region 1 VP Emma Wick, Region 2 VP Lilly-Jo Stojak, and Region 4 VP Mya Colburn.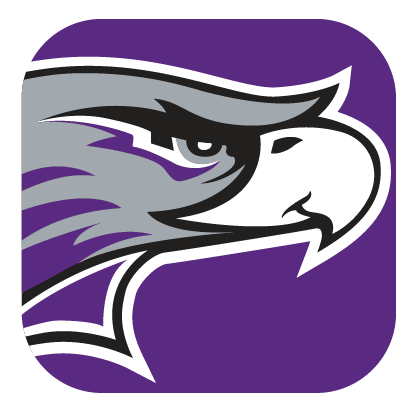 Wednesday, October 6 in Whitewater hosted by the Business and Marketing Education Program with officers
State Secretary/Treasurer Greta Shortreed, Region 5 VP Ananya Krishna, Region 6 VP Natalie Coon, and Region 7 VP/National Officer Soukeyna Dale.
De Pere - St. Norbert College:  Unloading zone: There is an area you can pull into to unload items for the day near the entrance of the Bemis Center. I have placed a red * on that location on the map.
P11 and P14 - Visitor Parking:  Vans and cars can park here.  There are around 105 parking spaces and no other outside events on campus that day, so there should be plenty of spaces available.  Additionally, given the arrival time between 8-8:30, that should help as well.  
Donald J. Schneider Stadium:  Busses can park here.  This is about 3/4 of a mile from campus on 4th Street and will be easily identified. 
Bus Drop Off:  3rd Street on the East side of the street (northbound lane).  There are areas along 3rd Street near the Bemis Center and the main walking entrance to campus where busses and vans can pull over to drop off students. 
Menomonie - UW-Stout: A campus map can be found here.  The event will take place at the Memorial Student Center, marker 45 on the map.  A floor plan of the center can be found here.  Conference registration is located outide the Crystal Ballroom on the second floor. It is recommended that the buses drop off and pick up on 10th street, which goes directly by the Memorial Student Center. Buses will drop off and pick up at UW-Stout, but will not have parking in UW-Stout lots. They are able to find off street parking several blocks from campus or find a place off campus to park such as Walmart.  Guests parking a vehicle must follow the Lot 29 Pay Station Steps.
Park with your license plate visible to the drive lane in an unsigned space in Lot 29 (located on the SE corner of 3rd St E and 13th Ave). You will need to know your license plate number to enter into the pay station.

Link to campus map: https://www.uwstout.edu/maps-and-directions

Walk to the pay station and follow the prompts.

Press any button to start
Enter license plate number
Purchase – enter Yes – there is no charge
Enter number of hours to be 8 – permit is valid all day
Enter Coupon Code: (code coming soon)
Do not need a receipt to display

Location of pay stations near lot 29:

One located north of 13th Avenue near the Applied Arts Building.
One located on the west side of 3rd Street East near the Sports & Fitness Center

Once the information is entered you are valid to park in Lot 29.  There is no longer a need to display a permit on the dash of the vehicle. Let us know if you have any questions. Thank you. Parking Services 715-232-1792
Whitewater: Parking details coming soon!
Inclement Weather Policies
Wisconsin FBLA will follow protocols that are affiliated with each of our host locations and use the discretion under the guidance of our executive board if needed.