Tuesday, February 28, 2023
Announcements from the WI DPI School Nutrition Team (SNT)
---
New Feature Alert for the Professional Standards Training Tracker Tool!
New capabilities for director and manager users are now available on the Professional Standards Training Tracker Tool (PSTTT). Team Nutrition appreciates receiving user feedback about the PSTTT and works continuously to enhance the online tool. The "View Employee List" and "Search Employees" pages under the "Employees'' menu are now one page. The "View Employees'' page which has a search function, now has the option to hide inactive employees from view. Users have the capability to filter the list of employees by school year and assigned school. The option to hide inactive employees is also available on the "Log Training'' page.
or additioal information about the PSTTT, check out our recorded webinars linked at the bottom of the Professional Standards Resources page.
Additionl help about using the PSTTT—such as the user guide and training videos-- can be found under the "Help" menu. Please contact cnpntab@usda.gov for further assistance with the PSTTT.
Track your Professional Standards required training hours today using USDA's free Professional Standards Training Tracker Tool!
---
Supply Chain Assistance (SCA) Funds: Questions and Answers
 
What are SCA funds?
The SCA funds were provided by USDA in school years 2021-22 and 2022-2023 to assist school food authorities (SFAs) by providing additional resources due to supply chain disruptions, unpredictable food price increases, unanticipated cancellation of food and supply contracts, and reduced availability of food. These funds were deposited into the nonprofit school food service account (Fund 50), if your SFA elected to receive these funds. These funds can be viewed in the STAR AIDS Register under NSL-funds-other with the regular National School Lunch Program coding (WUFAR coding 717-547).
What documentation must be maintained by the School Food Authority to show SCA funds were used on allowable purchases?
SFAs are required to maintain documentation supporting that the full amount of the SCA funds received were used to procure allowable foods. The SCA funds do not need to be accounted for separately from other funds in the nonprofit school food service account, but their use must be tracked. The SFA may determine the best way to do this. The SCA Funds Expense Tracker is available for SFAs to use for this purpose. Other documentation such as invoices, receipts and other documentation that includes domestic origin should be maintained for the required period of three years plus the current school year. This documentation will be requested as part of an Administrative Review.
What USDA Child Nutrition Programs can SCA funds be used for?
SCA funds can be used to support the operation of the National School Lunch (NSLP) (including NSLP Afterschool Snacks and Seamless Summer Option) and/or School Breakfast Programs. These funds cannot be used to support other Child Nutrition Programs (i.e. Special Milk Program, the Fresh Fruit and Vegetable Program, the Summer Food Service Program and/or the Child and Adult Care Food Program).
What are allowable products that can be purchased using SCA funds?
SCA funds can only be used for the purchase of domestic food products that are unprocessed or minimally processed. Examples include fluid milk, cheese, yogurt, canned, fresh, dried or frozen fruits and vegetables (including 100% juices), pasta, rice, whole or ground meats, beans or legumes.
What are some examples of food products NOT permitted to be purchased with SCA funds?
Pre-made pizza, breads, muffins, crackers, pre-packaged sandwiches or meals, other prepared and/or pre-cooked products such as chicken nuggets. Non-domestic food products or non-food items such as supplies or labor.
Can SFAs use SCA funds if they utilize contracts to procure vended meals and/or the services of a Food Service Management Company (FSMC)?
Yes. SFAs may use SCA funds toward the payment of invoices associated with these agreements. However, it is incumbent on the SFA to ensure that such invoices, over the period in which the award is used, include charges for minimally processed domestic foods at least equal to the amount of SCA funds used to pay the invoices. SFAs will need to work with their FSMC/vendor/supplying SFA to ensure that appropriate expenditures are being made and documented for foods meeting the requirements as specified in the terms and conditions of the award. In practice, SFAs are not required to collect documentation from their FSMC/vendor/supplying SFA in advance of payment; however, there is an expectation that documentation will be available upon demand. Documentation should include invoices for minimally processed domestic foods purchased in support of the contract that are at least equal to SCA funds. In addition, SFAs retain the ability to purchase allowable food items outside of their food service management contract, as long as the contract permits such.
Is there a timeline to when the SCA funds must be spent?
No. USDA's intent is that these funds will be used as quickly as practicable to alleviate supply chain challenges and price increases, however there is no deadline to spend the funds. Once the funds are deposited into the nonprofit school food service account, the SFA should implement a plan and timeline for spending the funds.
For more information on SCA funds:
Final Notice: Registration Open: Life Cycle of Farm to School - Composting Workshop!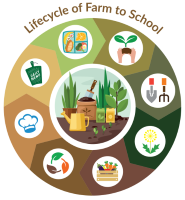 Join us to learn about composting at your school! Do you have tons of food scraps that end up in the garbage? Could your school garden use some better soil? Do you want to start composting but just don't know where to begin? If "yes," this workshop is for you!
The free Composting Workshop will be held virtually on Thursday, March 2 from 1:30-4:00 PM During this workshop you will learn about the available compost systems, the ideal conditions for composting, and how to establish partnerships in your school.
Mark your calendars and Register Here!
Now Accepting Host Site Applications for the AmeriCorps Farm to School Program - Notice of Intent to Apply Due March 17, 2023
The Wisconsin Department of Public Instruction (DPI) is accepting applications for new partner sites across Wisconsin for the 2023-24 grant year in anticipation of receiving AmeriCorps Farm to School Program funding in the 2023-24 grant cycle. Through an AmeriCorps (AC) grant, we are able to offer the AC Farm to School (F2S) Program to communities around Wisconsin.
What is the AmeriCorps Farm to School Program?
The AC F2S Program provides an innovative approach to building healthy communities through:
Improving child nutrition through the implementation of educational F2S activities for students and families. These activities encourage healthy eating choices within an educational setting.
Developing strong communities by creating future community leaders and connecting schools with local farmers and food businesses.
Increasing the capacity of communities all over Wisconsin to support sustainable F2S programs that encourage healthy behaviors and improve the school food environment.
If you are wondering how this program can benefit your school, local school districts, or community, please check out the program impact reports on the WI AmeriCorps Farm to School website.
Please review the Complete Instructions on how to complete the application, what our program is, what is expected of you as a host site, what our goals are before applying. If you have questions about the program, you may contact Kara Ignasiak at 715-214-6080 or kara.ignasiak@dpi.wi.gov.
Timeline:
March 17, 2023 – Notice of Intent to Apply Due to DPI
March 31, 2023 – New Host Site Application Due to DPI
April 1 to 23, 2023 – DPI Application Review Process
April 24, 2023 – Target Date for Grant Award Notification
April through August, 2023 – Host Site Member Recruitment and Onboarding
August 15, 2023 – Program Implementation
Thank you for your interest in becoming an AmeriCorps Farm to School Host Site in the 2023-2024 service year!
Reminder! 2023 Whipping Up Wellness, Wisconsin Student Chef Competition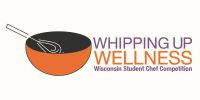 Applications for the 2023 Whipping up Wellness, Student Chef Competition are due by March 16, 2023. Teams of middle and high school students are invited to develop a nutritious, student-friendly recipe featuring local foods that can be incorporated easily into the school food service program.
The top five finalists from the Recipe Contest will be invited to prepare their recipe during the Cooking Competition at Madison Area Technical College – Truax Campus on Thursday, May 18, 2023. Dishes will be judged on taste, student appeal, presentation, and creativity.
More information on the competition, including a link to the application, can be found on the Whipping up Wellness webpage. Happy cooking!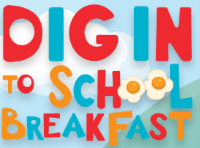 National School Breakfast Week is celebrated the first week in March (March 6-10, 2023) and this year's theme is to "Dig in to School Breakfast." It's a chance to celebrate school breakfast and reflect on the importance of breakfast in helping students achieve academic success and good physical health.
To ramp up for National School Breakfast Week, DPI and its partners: No Kid Hungry, Hunger Task Force, and School Nutrition Association of Wisconsin hosted the Wisconsin School Breakfast Challenge during the month of February. The Wisconsin School Breakfast Challenge is a state-wide competition to increase fun, nutrition, and participation in the School Breakfast Program. Schools are encouraged to engage with students, school staff, parents and community members to complete breakfast-related activities which promote the benefits of eating a healthy breakfast at school. The winners of the challenge will be announced during National School Breakfast Week.
If you are interested in learning more about the School Breakfast Program, visit the School Breakfast Program webpage.
For more information, contact the School Breakfast Specialists at the Wisconsin Department of Public Instruction at DPISBP@dpi.wi.gov
---
DATCP to Provide Tuition Reimbursement for Wisconsin Meat Processing School
The University of Wisconsin-Madison is hosting a Wisconsin Meat Processing School from March 21-23, 2023. The Wisconsin Department of Agriculture, Trade and Consumer Protection (DATCP) is offering tuition reimbursement for qualifying participants who reside in Wisconsin through the Meat Talent Development Program, a $5 million program created by Gov. Tony Evers to connect the meat processing industry with potential employees.
Participants will learn the practical science and art of sausage-making and meat curing from a team of instructors, supplier specialists, and award-winning "wurstmachers." Instructors will teach the principles of meat processing at a basic, applied level, and information is aimed at operators who have small to moderate amounts of meat curing and sausage-making experience. However, processors from every level of experience can benefit from this program. Instruction will include several processing demonstrations and product evaluation.
Registration for the course is $500 per person through Tuesday, Feb. 28, after which the cost will increase to $550 per person. Registration will close Tuesday, March 7, but may close earlier if the course is filled. The fee includes course materials, handouts, lunch, and transportation between the hotel and UW-Madison Meat Science and Animal Biologics Discover building, where the training will be held.
Eligible participants can request tuition reimbursement through DATCP's Meat Talent Development Program at event check-in. Tuition reimbursement is limited to two participants per meat establishment, however, if space allows, a third participant from the same establishment may qualify for reimbursement.
DATCP is also providing tuition reimbursement for qualifying participants who attend the Basic Hazard Analysis Critical Control Points (HACCP) for Meat and Poultry Establishments Short Course at UW-Madison on Aug. 16-17, 2023.
Questions about either training should be directed to UW-Madison Meat Science and Animal Biologics Outreach Program Manager Colleen Crummy at (608) 279-7669 or colleen.crummy@wisc.edu.
Culinary Institute of Child Nutrition
Team Nutrition, in partnership with the Culinary Institute of Child Nutrition (CICN), is excited to present the availability of new resources! The CICN is the division of the Institute of Child Nutrition (ICN) that provides school nutrition professionals with in-depth, hands-on culinary training and resources that are foundational for scratch-based cooking and the creation of culinary-inspired school meals that are healthy, flavorful, and student-approved!
On March 2, the CICN will host their monthly webinar, Culinary Quick Bites: Short-Format Culinary Trainings for School Nutrition Professionals. This month's webinar will focus on strategies for carving out training time with school nutrition staff and introduce the Culinary Institute of Child Nutrition's newest training resource, Culinary Quick Bites.
---
Wisconsin Department of Public Instruction
Jill K. Underly, PhD, State Superintendent
125 S Webster Street
Madison, WI 53703
(608) 266-3390 • (800) 441-4563