Tuesday, September 13, 2022
Announcements from the WI DPI School Nutrition Team (SNT)
 
Nutritious, Delicious, Wisconsin Week

The Wisconsin School Nutrition Team is hosting the first
Nutritious, Delicious, Wisconsin Week
this fall! Schools around the state will pledge to serve one of two featured Wisconsin dishes during the week of 
October 24-28
.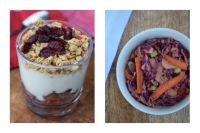 The featured dishes are a Wisconsin Parfait and a Taco Slaw. Schools who pledge will receive a set of six Harvest of the Month posters and window clings that can be used to promote Wisconsin foods.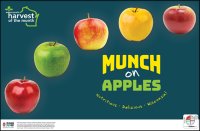 Promotional materials will be sent at the beginning of October. Schools must submit their monthly menu and photo of the dish on their service line.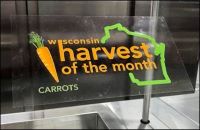 Additionally, schools are encouraged to procure local foods to use in the recipes as well as provide education to students about the foods.
Interested in participating? Please complete the Pledge Form! All pledges must be made by September 28.
Questions? Email DPI Team Nutrition at DPIFNSTeamNutrition@dpi.wi.gov.
----------------------------------------------------------
Wisconsin Department of Public Instruction
Jill K. Underly, PhD, State Superintendent
125 S Webster Street
Madison, WI 53703
(608) 266-3390 • (800) 441-4563