Announcements from the WI DPI School Nutrition Team (SNT)
---
This memorandum relates to the onsite monitoring requirements for the School Meal Programs found at 7 CFR 210.8, 210.16(a), 210.18, 220.7, 220.8(h), and 220.11(d). Additionally, it applies to State agencies administering and Program operators implementing the School Meals Programs. In the event that the public health emergency ends on May 11, 2023, on June 10, 2023 nationwide onsite monitoring waivers will expire and onsite monitoring requirements for School Meal Programs will be in effect.
Wisconsin Department of Public Instruction School Nutrition Team requested waivers through the USDA Food and Nutrition Service's 12(l) waiver authority. The 12(l) waivers are applicable for COVID-related reasons only. These state-specific waivers are set to expire on June 30, 2023, and are not affected by the end of the public health emergency. If you plan on operating SSO between the end of the school year and June 30, 2023 and have a COVID-related reason for not completing onsite monitoring as part of SSO, you will need to complete a waiver request for the onsite monitoring requirements by contacting our team through SSO@dpi.wi.gov.
The Consolidated Appropriations Act, 2023 established a permanent non-congregate meal service option for rural areas with no congregate meal service available.This memorandum applies to the National School Lunch Program (NSLP) Seamless Summer Option (SSO), in addition to the Summer Food Service Program. The rural non-congregate option is not intended to replace congregate meal service.
USDA Food and Nutrition Service (FNS) is working on regulations for this program change. However, this memorandum provides guidance for Summer 2023.
Forty Q&As are provided to help answer questions related to this new option. Additional questions related to the NSLP SSO can be sent to SSO@dpi.wi.gov.
The DPI SNT must approve all non-congregate meal service. Non-congregate meals served under the SSO are reimbursed at the "free" rates for school meals and snacks served through the NSLP and School Breakfast Program. If suppers are provided, they would be reimbursed at the NSLP free rate for lunches.
For School Food Authorities participating in the Summer Food Service Program (SFSP), you should have received additional information in the SFSP Bulletin dated March 20, 2023.
This memorandum has several important notifications related to the Child Nutrition Programs.
Crediting of Starchy Vegetables
School food authorities (SFAs) participating in the School Breakfast Program (SBP) may credit any vegetable offered, including potatoes and other starchy vegetables, in place of fruit without including vegetables from other subgroups in the weekly menus. This is effective for school years (SYs) 2022-23, and 2023-24, providing additional flexibility for SFAs in planning breakfast menus. SFAs are not required to make any menu changes.
Prohibition on the Use of Chicken from China
Funds made available through the Appropriations Act (includes Child Nutrition Program funds) cannot be used to procure raw or processed poultry products imported into the United States from the People's Republic of China for use in any Child Nutrition Program. This has been extended through September 30, 2023.
Compliance with Paid Lunch Equity Requirements
For SY 2023-24, only SFAs that had a negative balance in the nonprofit school food service account as of June 30, 2022, shall be required to establish a price for paid lunches served through the National School Lunch Program. Any SFA with a positive or zero balance in its nonprofit school food service account as of June 30, 2022 is exempt from paid lunch equity pricing requirements. Additional guidance from FNS for SFAs that are required to comply with the paid lunch equity provision is forthcoming.
Renaming of the Farm to School Program
Congress has changed the name of the USDA Farm to School Program to the Patrick Leahy Farm to School Program. This change is effective immediately and requires no action by program operators.
Establishment of a Permanent Summer EBT Program
Summer EBT will provide EBT benefits on an ongoing basis to low-income children during the summer months to ensure continued access to meals and snacks when school is not in session. This will start in Summer 2024. Benefits for Summer 2024 are set to $40 per month per eligible child during the summer operational period. USDA is required to publish interim final regulations by December 29, 2023.
Changes to Pandemic EBT
States no longer have to provide Pandemic EBT (P-EBT) benefits during the school year in order to submit a P-EBT plan for the covered summer period. Previously, USDA could not approve a state's P-EBT summer plan unless the state had an approved school year plan in place for children in schools or childcare. Summer P-EBT eligibility is now limited to children who attended NSLP-participating schools at the end of the school year immediately preceding the summer.
SP 07-2023 Unique Entity Identifier Transition
On April 4, 2022, federal agencies completed system transitions from the Data Universal Numbering System (DUNS) number to the Unique Entity Identifier (UEI) number. This memorandum addresses questions raised by State agencies and Program operators regarding this transition.
Per Federal regulations (2 CFR 25.300), Child Nutrition Program operators, including institutions, facilities, sponsoring organizations, schools, and sponsors are required to obtain the UEI in order to receive payments from State agencies.
Entities with expired DUNS or those that have not yet obtained one need to begin the process of obtaining one right away. School food authorities that have been unresponsive and/or unable to provide documentation to support their efforts in obtaining the UEI will be placed in claims withholding and program payments will be suspended until in compliance with this requirement.
This memorandum contains nine commonly asked questions related to the UEI transition.
This guidance provides a reminder of the Affordable Connectivity Program (ACP). The ACP provides eligible households a discount of up to $30 per month off their internet bills, as well as a one-time discount of up to $100 off an eligible connected device like a laptop, desktop computer, or tablet. This is a reminder that a household is eligible to participate in the ACP if a child in the household receives free or reduced-price school meals. Therefore, every household with a child attending a school participating in the Community Eligibility Program (CEP) of the National School Lunch Program and School Breakfast Program is eligible for ACP benefits.
Please help spread the word. Links to School Outreach Toolkits are available in the policy memorandum.
Households can learn more and apply for the ACP at GetInternet.gov.
---
New! Renovating a School Kitchen In a Nutshell
Does your school kitchen need renovating? Before making a purchase with food service funds, review this resource to determine if costs are allowable (i.e., necessary, reasonable, and allocable). The Renovating a School Kitchen In a Nutshell covers maintenance and repair costs, building construction costs, equipment, and common requests our team receives on allowability.
As a reminder, always follow proper Procurement Guidelines. Consider that some purchases may need to be pre-approved by DPI SNT and/or costs shared by accounts outside of the nonprofit school food service account (Fund 50 in public schools). If an item is not listed or is difficult to discern allowability or shared use, contact DPI SNT at dpifns@dpi.wi.gov or (608) 267-9228.
FY 2022 NSLP Equipment Assistance Grant Status Update
The DPI SNT Equipment Grant Team is in the process of reviewing applications. We hope to notify SFAs by the end of April if they are selected or not to move forward with Part 2, going out for bid. SFAs must use their approved product specification forms (PI-6208) when going out for bid. As a reminder, any equipment purchased without an official award notice is ineligible for grant funds. Thank you to everyone who applied and for your patience.
Registration Open: Lifecycle of Farm to School - Serving Local Foods Workshop!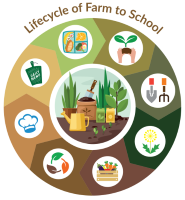 Searching for ways to drum up excitement about and participation in your school meal programs? Wondering how to educate your student about where their food comes from? Looking to learn from successful schools? If so, join us for our final Lifecycle of Farm to School workshop, Serving Local Foods. Attend this engaging workshop to learn different ways to market and promote the local foods served at your school and hear from engaging presenters like Team Nutrition and AmeriCorps to hear their best practices.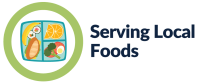 The free Serving Local Foods Workshop will be held virtually on Thursday, May 4th from 1:30-4:00 PM. Mark your calendars and Register for the Workshop Here.
---
Date: Thursday, March 30, 2023
Time: 2 - 3:00 PM CST
In this webinar, we will discuss effective strategies for streamlining procurement and record-keeping processes in school nutrition programs. School nutrition professionals in the field will share good practices for procuring food and supplies. We will also cover building and managing supplier relationships. We will dive into the record-keeping process, types of records that need to be maintained, and its critical role in maintaining accountability and transparency in school nutrition programs. Join us for this insightful webinar.
SNA Key Area(s): 2 – Operations
USDA Professional Standards Code(s): 2400 – Procuring/Purchasing, 2430 – Purchase food, supplies, and equipment through vendors, meeting school district specifications, 2440 – Generate food and supply orders
Learning Objective(s): By the end of this webinar, attendees will recall strategies for effectively and efficiently meeting the procurement and record-keeping requirements for school nutrition programs.
Study: Maximizing the True Value of School Nutrition Programs in Wisconsin
The University of Wisconsin is conducting a study, in collaboration with the University of Wisconsin Extension and REAP Food Group, to understand how food producers across the state of Wisconsin are participating in the Farm to School market. The project prioritizes reaching Socially Disadvantaged and Historically Underserved producers in Wisconsin, with a focus on reaching Black, Indigenous, Hmong, and other farmers of color. Specifically, it is looking at BIPOC (Black, Indigenous, People of Color) growers' and producers' access to and participation in farm-to-school markets, with a hope to make participation in school food supply chains viable and profitable.
We are inviting you to participate in the survey, linked below, where you will be asked to share your perspectives and experiences on selling to schools within your distribution area. Please also share the survey information and link below with food producers in Wisconsin who may either identify as BIPOC, historically underserved, or socially-disadvantaged, or may be connected to growers who identify as such.
More information about the project and how your responses will be used can be found at the survey link.
All participants who pass the eligibility screening question and complete the survey will receive a $15 gift card to Amazon. Only one participant from each farm, company, or organization is eligible to participate in this study. This survey will remain open until March 31, 2023.
Follow this link to the Survey:
Or copy and paste the URL below into your internet browser: https://uwmadison.co1.qualtrics.com/jfe/form/SV_0UqNYhQNn24IqF0?
Si prefiere realizar esta encuesta en español, haga clic aquí: https://uwmadison.co1.qualtrics.com/jfe/form/SV_6RQ1FxQIDSkFUyy
Yog nej xav ua daim ntawv ntsuam xyuas no hauv Hmoob, thov nyem qhov no: https://uwmadison.co1.qualtrics.com/jfe/form/SV_9Y7VDfcMGLLOpV4
If you have any questions about this study, please contact the Research Coordinator, Allison Crook Hellenbrand, at achellenbran@wisc.edu or the Study Lead, Professor Jennifer Gaddis, at jgaddis@wisc.edu or 617-320-4501 for more information.
---
Wisconsin Department of Public Instruction
Jill K. Underly, PhD, State Superintendent
125 S Webster Street
Madison, WI 53703
(608) 266-3390 • (800) 441-4563